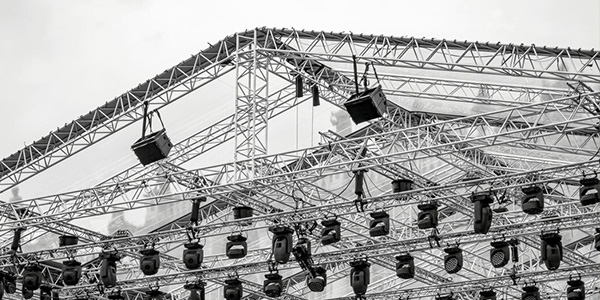 Scafis Stage
Scafis Stage systems are suitable for outdoor and indoor activities. The components are less, flexible and this makes possible to erect a podium for a small concert or fashion walkthrough, or a gigantic, gothic or colorful concert stage. Enjoy!
Components;
Hot dip galvanized steel, wooden sheets and aluminium. The supplement of Scafis Challenger, the permissible load bearing capacity of the surfaces is LC 5.
Other Features;
All components are interchargable, with standard dimensions, can be stacked and portable.
Scafis Stand
The best characteristics of Scafis tribun stands are: high quality material, long lasting, quick erection and dismantling times, and stacking- packing and low transportation costs. The light weight scaffolding makes the operations easier and faster as it suppose to be. Thanks to Scafis Challenger modular system and its own accessories, it makes it easier to manage the stage works even on uneven surfaces.
Safety
These events are full of people who are visiting the events without any safety concerns. Our duty is to make it without any concerns or doubts. Our engineering department and high class stand systems meets all requirements for this type of works.