CCM CIRCULAR COLUMN FORMWORK
Circular Formwork
SCAFIS CCM circular column formwork is designed for casting circular section columns, in all types of building constructions.
Available for Wide Range of Radiuses
We manufacture half circular formwork parts for various radiuses and for different projects. Most of the circular forms are being used for circular columns of airports, stadiums, religious places and so on. Also it can be used under water, and will not effect its strength.
Easy to Use and Achieve Best Concrete Surfaces
Scafis CCM has its specified design with designated radiuses, It is easy to handle and create best concrete surfaces.
CCM is the most secured, fast and effective formwork system of all kinds. It is also available for eliptic and other curvy-mixed shapes of columns.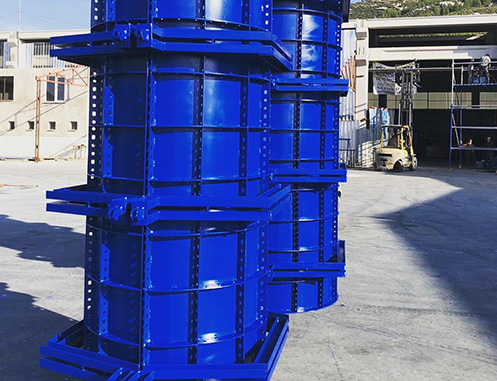 Scafis is very close to you like a neighbor. We are fast, we are technical, we are experienced, we are friendly, we are your partner and we are %100 motivated to find solutions to your needs.